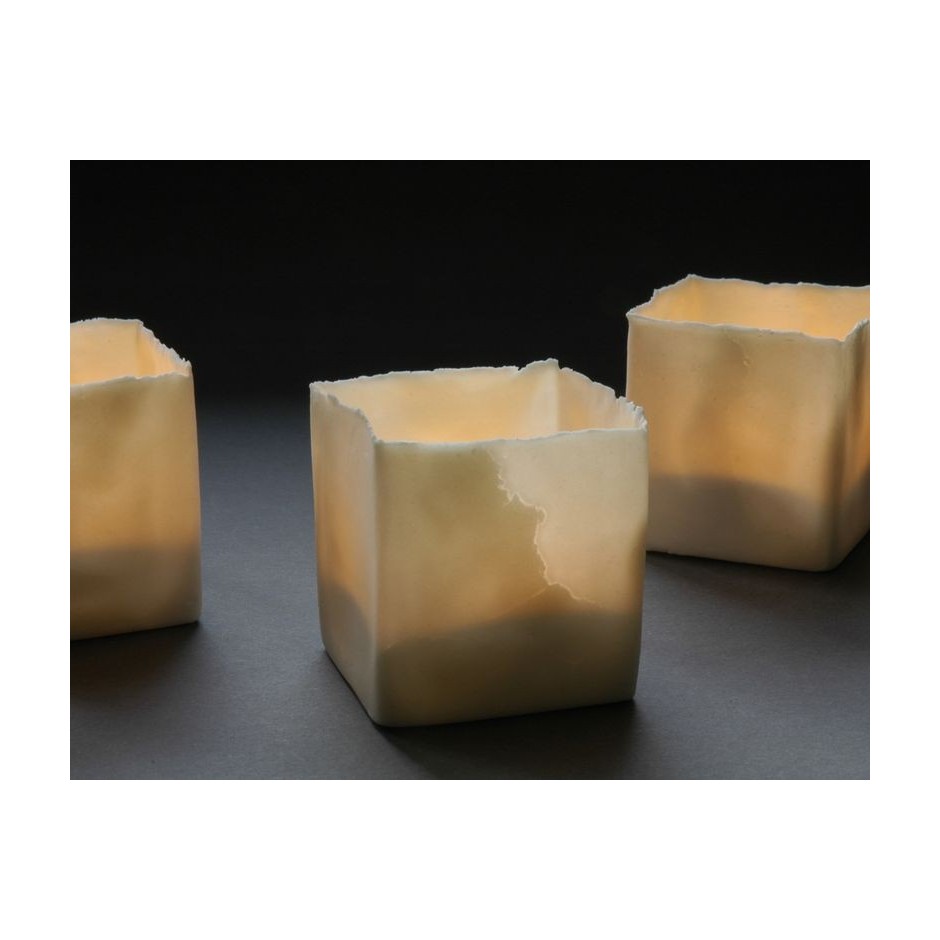 Description
Jatta Lavi describes her work and aims as follows:
"I design and make my small-scale production in my studio in Helsinki. The products are mainly made of porcelain (firing temperature 1240 °C). The magical translucence of porcelain inspires me constantly. Although the objects are thin and delicate they are durable in everyday use and can be washed in dishwasher.

I aim for a subtle and simple design. I pay a lot of attention to the details and the idea of the product. I like to make small objects that one can pick up to have a closer look and feel the material. The handicraft processes make it possible to create individual pieces and gain quality unattainable from mass-production; glazes and decorations vary and every piece gets a personality of its own in the kiln. -  Also, I hope you experience the same feeling of joy when using my products that I did while making them!"  

Care instructions:  If the tealight holder becomes sooty, please soak it in dishwasher detergent and water solution over night. Then wash it by hand or in dishwasher. Or wash it with soap, scrubbing gently.

In the same category
16 other products seleted for you