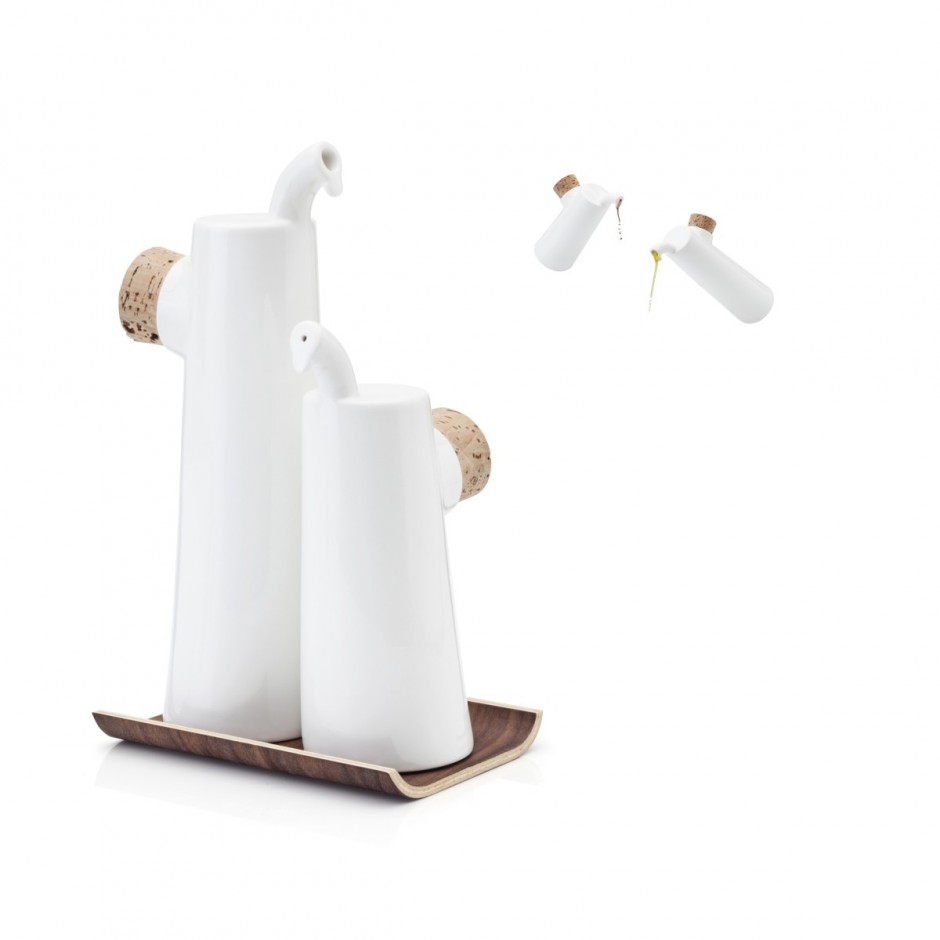 Nokka oil and vinegar bottle - Gift set - white , walnut
Description
Nokka gift set, a pair of smart oil and vinegar bottles and a plate   

Nokka are a pair of oil and vinegar bottles. As well as being easy to differentiate and refill, the design has concentrated on the spouts of each bottle. The brief was to design a non drip spout. This was achieved by placing a ready made 'drip' at the end of the spout which prevents the oil and vinegar dribbling down the edges of the bottles. As well as being non drip the spout of the vinegar bottle has been designed to have only a small hole so it is easy to control exactly how much vinegar you add to your salad.

Nokka gift set includes oil and vinegar bottles and a laminated walnut plate packed in a gift box. 

Design : Anna Palomaa for Tonfisk Design
Dimensions et volume
Oil bottle: 35 cl, height 25 cm, dia. 7.5 cm
Vinegar bottle : 20 cl, height 18 cm, dia. 7.5 cm  
Plate: 15.2 x 11 x 1.5 cm
Materials: bottles: white ceramic, natural cork and laminated bent walnut plate

Ceramic bottles dishwasher proof.